JC 24/7 MINISTRIES

JUST A MINUTE WITH PASTOR STEVE RILEY
Thank you for visiting our page and showing interest in "Just Minute with Pastor Steve Riley" Sponsored by the Adventist Book Center (ABC). In this way you can listen to these morning messages over and over again.
Please feel free to listen to all of the past presentation and we encourage you to return again and again because we will be adding new devotions as they become available.
All we ask is that you seek Pastor's permission if you have to use his presentations. He can be contacted via email at, jah4real@hotmail.com .
Just remember two things:
1. JC 24/7 airs every Sabbath (Saturday) morning at 7:30 AM on TV6.
2. "Just A Minute" with Pastor Steve Riley airs on W107.1 Monday – Friday 6:30 am
Thank you, and have a great day. `

Spaeker and Host of JC 24/7 Pastor Steve Riley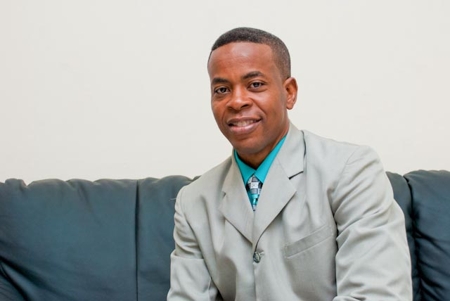 With the Bible as its compass and guide JC 24/7 promises to examine:
Key Soical Issues
Current Issues
Theological Issues presenting Jesus as the Ultimate solution and resolution.

We Present:
- 'On the Spot' interviews;
- Panel Discussions
- Sermonic Presentations
- Drama
- Health Features
JC 24/7 - A Real Encounter for Real People
JC 24/7 - Dealing With The Issues - Social, Moral, Psychological, etc.
JC 24/7 - Presenting Jesus, The Solution 24/7
JC 24/7 comes your way every Saturday morning from 7:30 on TV6 - With your host, Pastor Steve Riley
JC 24/7 - "It's Jesus All The Way...All The Time."
Phone: 868-351-5033
Email: jc247@trinidadadventist.org / jayceeministries@hotmail.com
REMEMBER JESUS CHRIST 24 HOURS A DAY 7 DAYS A WEEK